Things to do TODAY to prepare for a hurricane
Posted by Lisa Carroll on Monday, September 26, 2022 at 9:58 AM
By Lisa Carroll / September 26, 2022
Comment
You have to take the good with the bad. And for Floridians that means preparing for hurricane season. Here's ten things to do TODAY to prepare for a hurricane.
Know your evacuation zone
Make sure you have a full tank of gas if you need to evacuate. Know if you are in an evacuation zone. If your area is evacuated and you don't follow orders, you are left on your own without support of police and fire rescue for emergencies until it is safe for them to return to your area. Check here for information:
Gather food and water
Have non-perishable food on hand for your family. We recommend items that don't need to be cooked like beef jerky, peanut butter and jelly, tuna fish, canned fruits and vegetables, beans, granola bars, etc. You'll want to have enough drinkable water for each family members for a week. It's also a great idea to have paper plates, cups, napkins and paper towels as you don't want to use precious water for washing dishes. For food you have in your fridge or freezer: cook any meats in advance. You can freeze cooked food for use later.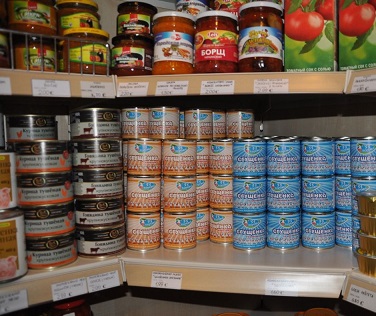 Fill containers with water
Make sure you have water on hand for washing hands and flushing toilets. We like to freeze water in containers. This keeps your freezer cold in the event of a power outage and then you'll have the water for washing and flushing. Wash all trash cans, line with a trash bag and fill with water for flushing toilets. Fill every Tupperware and extra water bottle with fresh water and keep near sink for washing hands.
Have a cooking source
In the event you lose power you need to have a way to cook or warm food. Make sure you have propane for your grill (and an extra tank on hand). Or have a propane camp stove or charcoal.
Charge any devices that provide light
Charge cell phones and external battery packs. Charge laptops, tablets and even old phones for extra light. Have flashlights with extra batteries. Candles should be used as a last resort as it increases fire risk.
Bring in outdoor items
Anything that will fly around – garden hoses, potted plants, birdhouses, patio furniture, grills, etc – should be brought indoors. Board windows and doors if you have supplies to do so.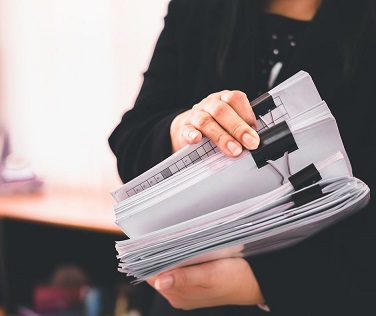 Gather important documents
If you need to evacuate, bring important documents (birth certificates, SS cards, banking documents, etc.) with you in a Ziploc bag. If you stay you can put these items in your dishwasher or washing machine for safe keeping. Also make sure you have cash on hand as stores without power won't be able to process credit cards after the storm.
Prepare for pets
Stock up on pet food and fill up bowls of water for pets. Make sure you have toys, a leash and any necessary documents you may need if you need to evacuate.
Refill medications and first-aid supplies
Refill medication. Most insurance companies allow for 2 emergency refills per year. Make sure you have a first-aid kit with bandages, ointment, medication, etc. on hand.
Stay entertained
Have ways to stay busy during extended power outages. Have board games and playing cards on hand. Gather a few books to read. Have some busy activities – coloring books, crafts – for kids.